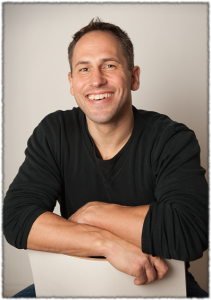 I offer psychotherapy, body therapy (Touching Dialogue) and group therapy at Østerbro in Copenhagen.
As a certified psychotherapist (MPF) I offer gestalt therapy in the form of counseling therapy, optionally combined with body therapy or group therapy.
English is not my mother tongue, but I have taken most of my gestalt education through English language as the training at GIS-International includes participants from many countries. Also my training as Touching Dialogue Therapist has been in English for most parts.
Due to this I feel comfortable using English during therapy and TD-sessions – so you are welcome if this should be the case for you.
My aim is to support you in personal development and growth – which can address a lot of different personal themes. For example:
Unfolding your creativity and unused abillities
Close and intimate relations
Self esteem
Anxiety
Shame issues
Sexuality
Grief and depression
Loneliness
Abuse
Stress, physical and/or psychological
I offer the first session to a reduced price, so you can feel if I am the right therapist for you and I can clarify if I can help you with your development work. Also, I offer a reduced price for students and unemployed. My standard prices are shown on the "Kontakt og priser" page.
I have a 48 hours cancellation policy, which means that if you cancel a session later than 48 hours before session start, I take full price for that session.
I follow the ethical guidelines for the Danish association of therapists and also I follow the ethical guidelines for EAGT.
I have not translated my entire homepage to English – but:
Concerning gestalt therapy you can find links to homepages in English, describing gestalt therapy
Concerning Touching Dialogue you can find information about TD, in English, on the common homepage for TD-therapists: touching-dialogue.dk. You can also see a basic demonstration of what a Touching Dialogue session can look like here.
You can find more links on my "Links og litteratur"-page.
You are welcome to write or call me for additional information.